Infinite Calm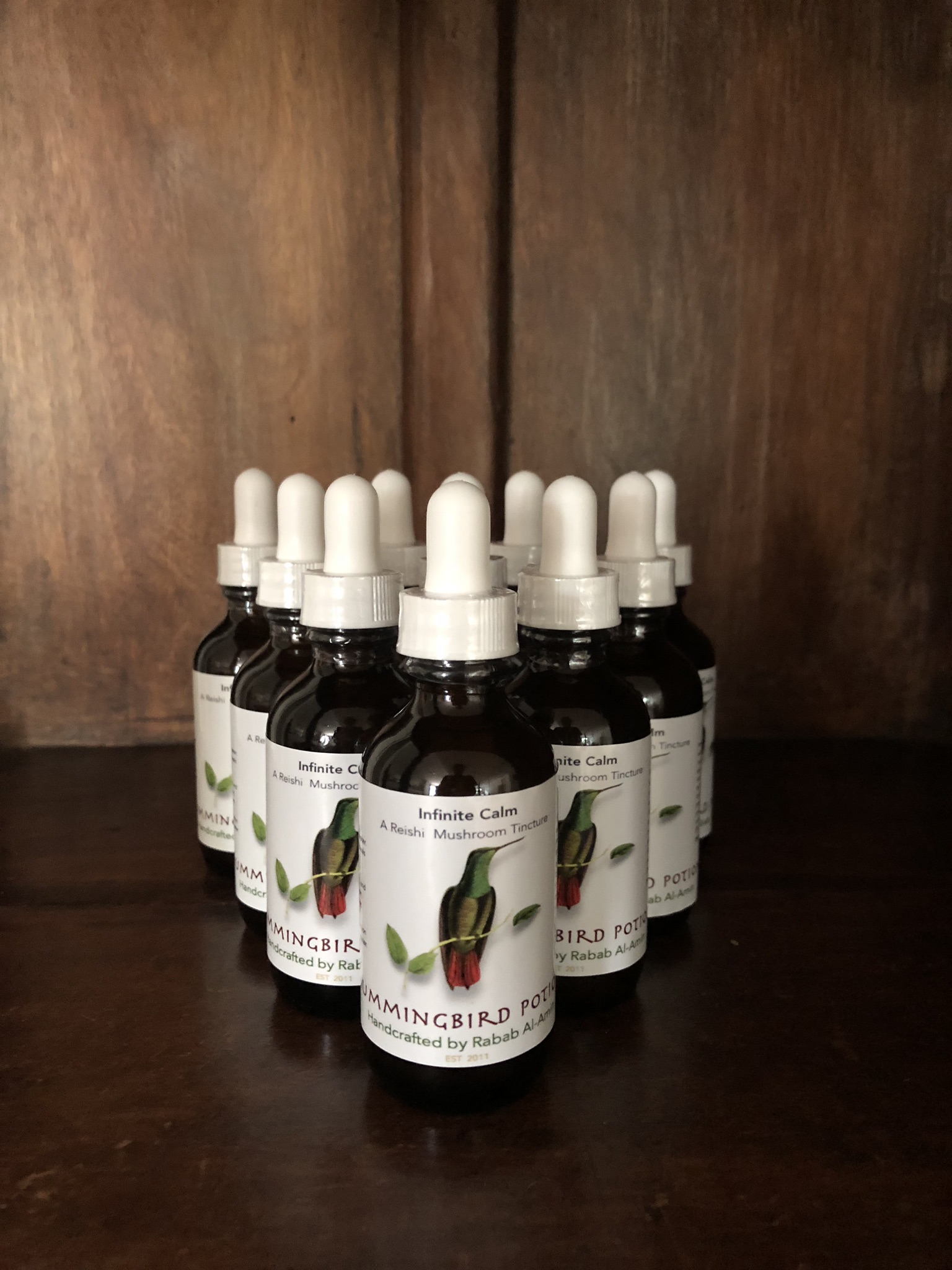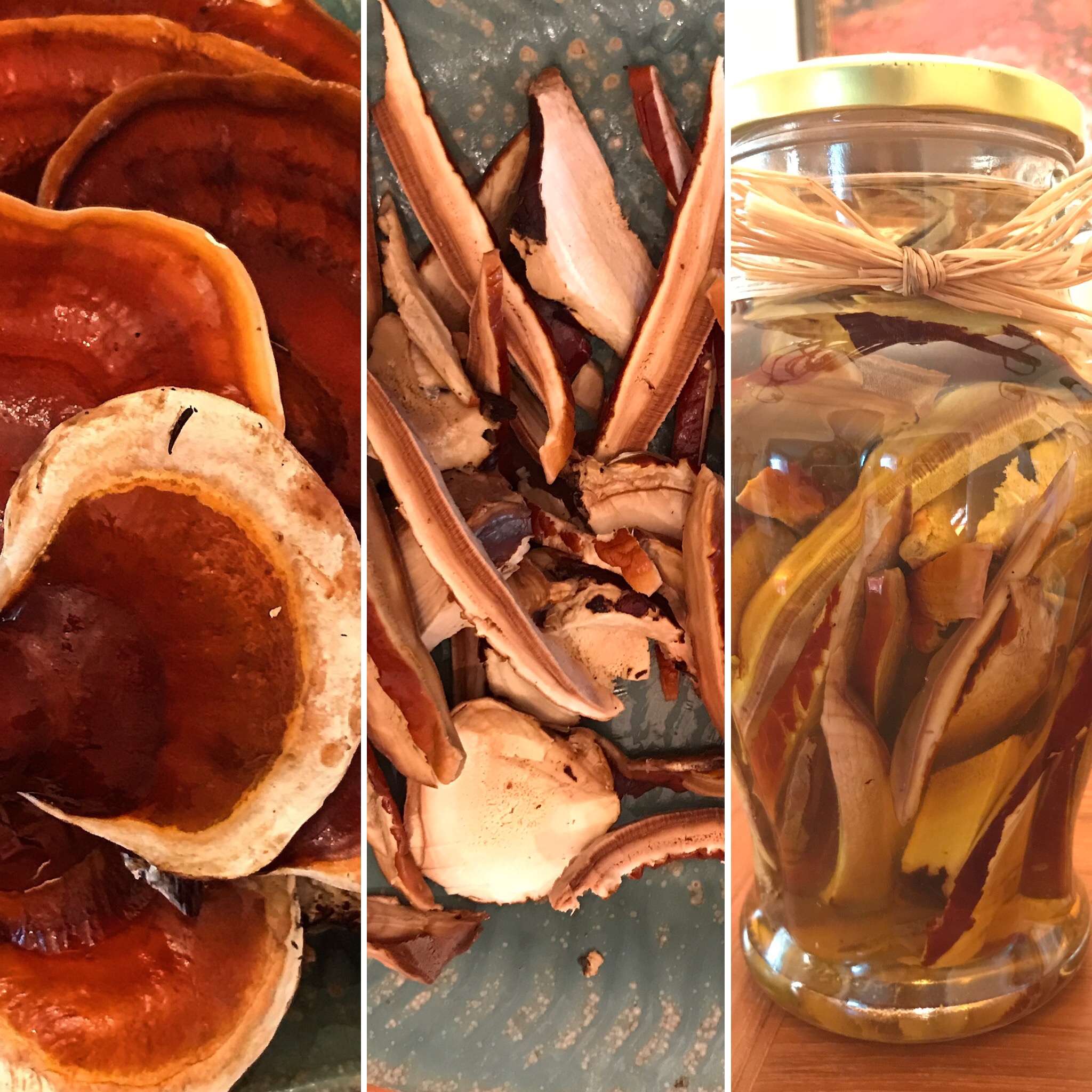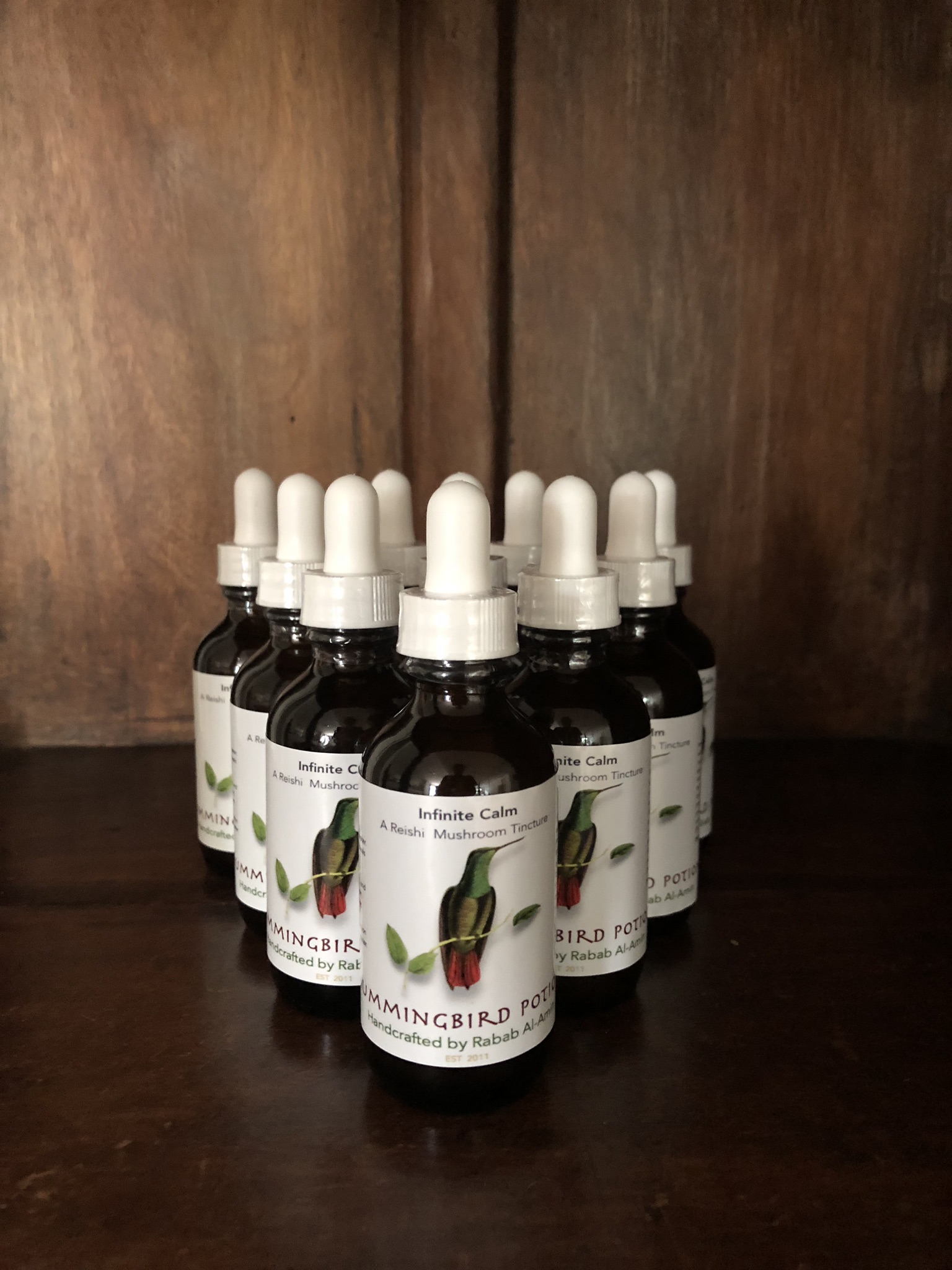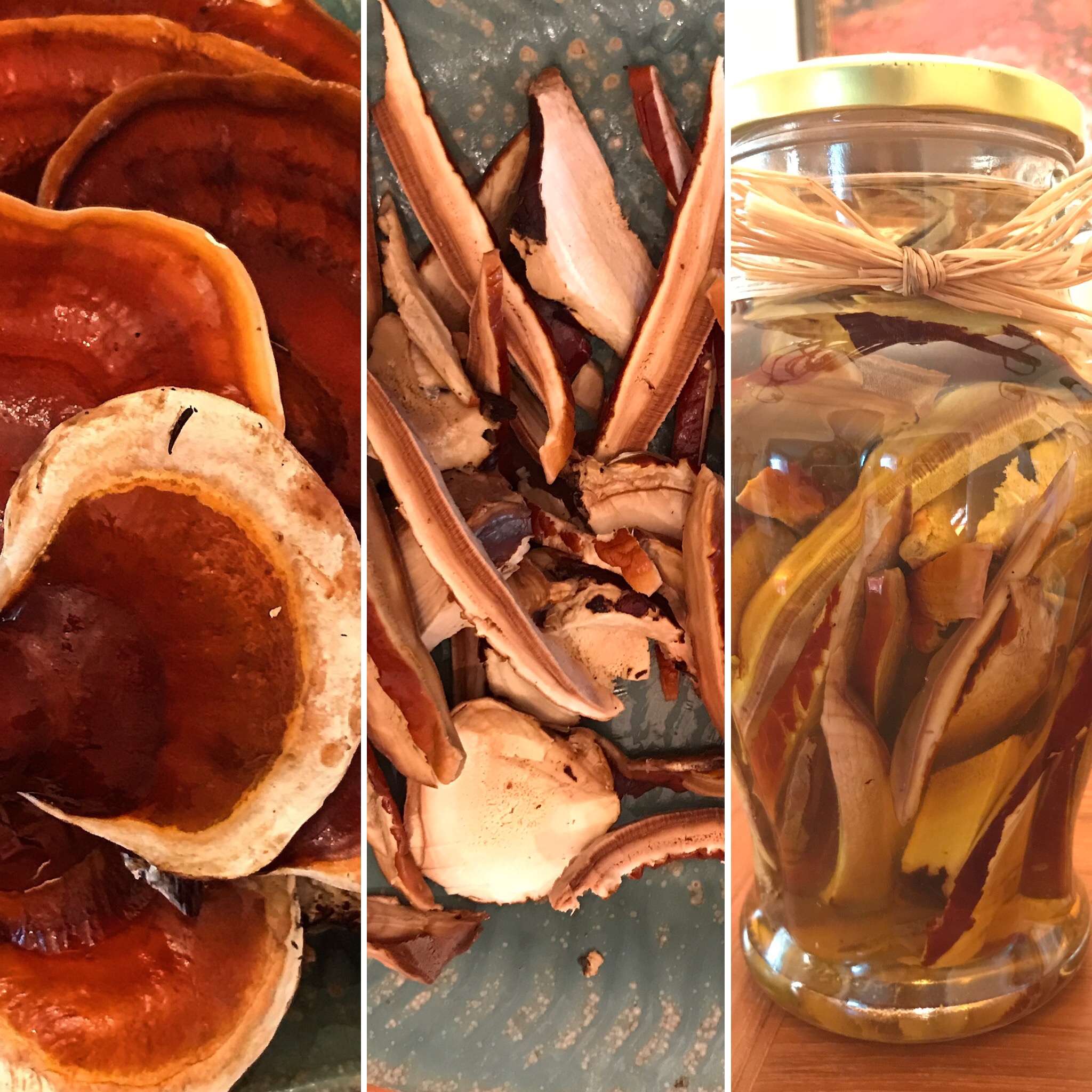 Infinite Calm
Infinite calm
A Reishi Mushroom Tincture
Handcrafted from organic locally foraged and hand selected wild Ling Zhi/ Reishi/Ganoderma Lucidum mushrooms.
Packed with Ling Zhi wonderment in a 2FL OZ glass amber jar.
Infinite calm
A Reishi Mushroom Potion
Ling Zhi/Ganoderma Lucidum/ Reishi Mushroom is a medicinal mushroom that is highly revered in Chinese herbal medicine.  It is considered a superior herb according to the ancient traditional Chinese Herbal text Shen Nung Ben Cao Jing. Ling Zhi has a dual action of both calming as well as tonifying, it enters the Heart, Liver, and Lung channels. It calms the spirit while nourishing the blood and fortifying the qi. It is good for insomnia, palpitations, anxiety, and forgetfulness. Western research of Ling Zhi has declared it to be a powerful anti oxidant that fights cancer cells. Provides general support to the immune system. Anti tumor as well as anti inflammatory. 
Directions: Take two dropper full in water away from meals twice daily.
This product and any statements therein have not been evaluated by the Food and Drug Administration. This product is not intended to diagnose, treat, cure, or prevent any disease. Please discontinue use in case of irritation or discomfort. Consult with your physician if you are pregnant or nursing. 
Information provided from her desk infused with love